Are You an Australian Business Looking to Outsource IT Services in Sydney Looking for ways to manage both operations and technology infrastructure at once in Sydney, Australia? Well look no further – Total Technologies Group's experts at Sydney IT solutions provider also will unveil the advantages of IT service outsourcing as we discuss why choosing IT Service Outsourcing might give your firm a competitive advantage while staying focused on core objectives.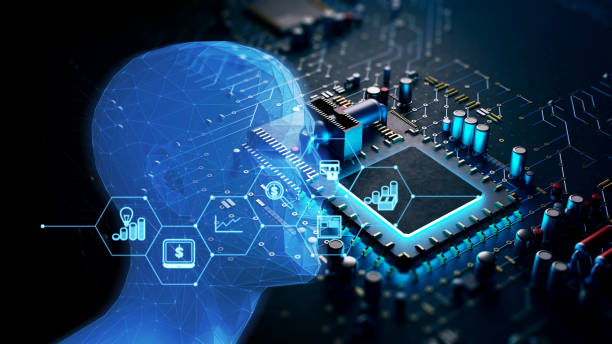 Why Select Outsourced IT Solutions Provider in Sydney
Outsourcing to Reduce Costs
Running a successful business means managing multiple expenses, with managing an in-house IT team being one of the more expensive tasks to fulfill. IT outsourcing offers a cost-efficient alternative – trust your technology needs with experts like Total Technologies Group instead and save yourself from investing additional office space, equipment, or personnel resources into technology needs; redirect those savings toward expanding and reaching business objectives instead.
Access to Expertise and Innovation
Total Technologies Group offers Sydney businesses access to both expertise and innovation through IT solutions that will enhance business continuity while keeping operations running smoothly. Our team of specialists specializes in IT consulting, managed services, data backup/disaster recovery/security solutions as well as IT security consulting – so why partner with us? By joining forces, you tap into a reservoir of knowledge designed to stay ahead of technology's fast pace world – we help businesses stay ahead of its rapid tumult. Our technology solutions aim at keeping operations operating without issues!
Focus on Your Core Business
Outsourcing IT services allows you to free up precious time and resources. Instead of getting bogged down with IT infrastructure management tasks, Outsourcing IT Services in Sydney allows you to focus on what matters – your core business functions such as product creation, customer service improvement, and market expansion. Outsourcing is all about focussing your energy where it matters: on meeting business goals that matter.
Sydney IT Outsourcing for Improved Security
Comprehensive Cyber Security Solutions
Total Technologies Group understands this fact and our outsourced IT solutions feature robust cyber security measures designed to safeguard sensitive information against threats or breaches – giving your business peace of mind against possible cyber-attacks. With solutions tailored specifically for your business's requirements, you can rest easy knowing you have protection in place against potential threats such as ransomware.
Disaster Recovery and Business Continuity
Unexpected events like natural disasters or system malfunctions can wreak havoc with business operations, making your data inaccessible or irrecoverable. That is why Sydney IT support outsourcing services include disaster recovery strategies to safeguard it – our focus being business continuity for a quick resumption of operations with minimal downtime no matter the circumstances.
Effective IT Managed Services Solutions
Total Technologies Group's managed IT services offer proactive monitoring and maintenance of network infrastructures, so potential issues are identified early and addressed before becoming costly disruptions to operations. By having us manage your environment, your daily processes will experience increased efficiency and effectiveness as our team manages it on your behalf.
Cloud Hosted Solutions
Cloud computing has revolutionized how businesses operate, offering businesses greater scalability, flexibility, and accessibility. At our outsourced IT solutions company we provide cloud hosting services so our clients can securely store and access data/apps/files/documents anywhere and at any time from any device – enhancing collaboration while supporting remote work capabilities – key elements in today's competitive business world.
Unleash Your Company's Full Potential with Total Technologies Group
Leveraging Technology Solutions for Growth
At Total Technologies Group, we understand the unique technology requirements of every business are different and thus tailor our outsourced IT solutions specifically for them. Being one of Sydney's trusted solutions providers, we believe technology should catalyze growth rather than being an impediment; that is why our team of specialists is here to assist your journey to reach new heights with its fullest potential – so get ready for explosive business growth with Total Technologies Group's technology solutions today.
Maintain a Competitive Advantage Through IT Outsourcing
Staying ahead in today's fast-paced business landscape requires remaining competitive. By outsourcing your IT services to Total Technologies Group, you gain an edge. Our cost-effective solutions equip your company with cutting-edge technologies, strategies, and innovations; providing exceptional products and services to your customers while standing apart from your competition.
Total Technologies Group's Managed IT Services Offer Streamlined Operations
Operating IT operations internally are time-consuming and challenging; Total Technologies Group's managed IT services make the process simpler with proactive issues identified and resolved before impacting your business. Through 24/7 monitoring, quick response times, and regular maintenance programs our managed services ensure your operations run seamlessly so your team can focus on driving it forward!
Unlocking Business Continuity and Security
Disruptions to business operations can have severe repercussions. At Sydney IT support outsourcing services we understand this fact, which is why our IT support Sydney outsourcing services focus heavily on business continuity and security. With robust data backup solutions aimed at protecting critical information as well as disaster recovery plans designed to quickly recover it in case of unexpected events, our Sydney IT support outsourcing services ensure your business remains resilient in meeting future challenges with confidence.
Integrity and Collaboration
Total Technologies Group's cloud-hosted solutions facilitate seamless integration and collaboration within any organization. Employees can access data, applications, and tools from any location via the cloud – this allows efficient teamwork, remote work capabilities, and communication channels while streamlining workflow processes. With Total Technologies Group's expertise, you can harness its power for productivity gains as well as innovation enhancement.
Total Technologies Group Advantage
When you partner with Total Technologies Group for IT services outsourcing needs, you are selecting an ally committed to your success. Our customer-first approach ensures we fully grasp your goals and challenges – then work collaboratively with you on designing solutions aligning with them as per business goals aimed for cost savings, and security efficiency growth. Together we make technology seamless.
How Outsourcing Can Increase Business Efficiency
Success in today's rapidly-evolved business world lies in efficiency. Businesses strive to remain agile and remain competitive by finding ways to optimize processes and resources – one strategy gaining significant traction is outsourcing; here we explore its power as an engine of increased efficiency in business operations.
1. Simplifying Operations:
Outsourcing allows businesses to focus on core functions while leaving non-core tasks such as IT management to professionals who excel in those areas, thus streamlining operations by offloading specific functions to external experts and relieving internal staff from handling everything themselves. Outsourcing can reduce operational complexity by shifting focus away from managing every detail themselves into professional hands that specialize in those specific fields – further optimizing resource allocation more efficiently than doing everything themselves.
2. Access to Expertise on Demand:
Outsourcing provides businesses access to an abundant pool of expertise. Businesses can draw upon the experience and knowledge of professionals with specific domain expertise such as IT services, marketing campaigns, customer support, or finance services without needing extensive training programs or recruitment efforts to leverage specialized talents.
3. Focusing on Core Competencies:
Businesses which invest their efforts and resources solely into what they excel in are naturally more efficient. By outsourcing non-core functions, firms are freed to focus their energy on honing core competencies that improve efficiency while simultaneously increasing overall productivity and innovation.
4. Cost Efficiency:
Outsourcing can significantly cut operational expenses. By contracting out tasks to third-party services providers, businesses eliminate investments such as infrastructure, equipment, and additional personnel that might otherwise need to be made themselves; with their cost savings going towards growth initiatives such as research & development or strategic investments to enhance business effectiveness.
5. Flexibility and Scalability:
Outsourcing can offer businesses the agility to adapt quickly to shifting business requirements, whether the seasonal uptick in workload or increased operations need – outsourcing partners quickly adjust services in response, optimizing resources accordingly for maximum efficiency both during high and low demand periods.
6. Minimizing Downtime:
Outsourcing can play an instrumental role in limiting business downtime, which can have serious ramifications on operational efficiency and productivity. In Sydney, IT Support swiftly resolves technical glitches, ensuring seamless workflow, minimal disruptions, and heightened productivity with improved operational efficiency.
7. Access to Emerging Technologies:
Businesses often struggle to stay current with ever-evolving technologies, which makes staying ahead a daunting challenge. Outsourcing with advanced tools empowers businesses for competitiveness, process efficiency, and elevated performance, thanks to cutting-edge technologies.
8. Minimizing Administrative Burden:
Overseeing various tasks from payroll administration to compliance can be time-consuming and complex; by outsourcing administrative functions, businesses can offload this burden while focusing on their core activities more easily – saving both time and resources while improving efficiency, compliance, accuracy, compliance with relevant legislation or any regulatory updates in key areas such as payroll. This ensures compliance, accuracy as well as overall efficiency.
Frequently Asked Questions (FAQs)
Q1. What Is IT Services Outsourcing (ITSO)
A1: IT services outsourcing involves working with external experts to manage your technology infrastructure, support, and maintenance services so that your focus can remain solely on core business functions.
Q2: How Can Outsource IT Services Cut Costs?
A2: Outsourcing removes the need to invest in in-house resources like equipment, office space, and personnel, thus leading to significant cost reductions.
Q3: Can outsourcing IT services improve data security?
A3: Yes. Total Technologies Group provides robust cybersecurity solutions, shielding your data against potential threats, ensuring information safety through reputable IT services.
Q4: What is Disaster Recovery in IT Outsourcing?
A4: Disaster recovery encompasses strategies for swift data retrieval during unforeseen incidents, like natural disasters or system glitches, ensuring continuity.
Q5: How can managed IT services enhance business efficiency?
A5: Managed IT services offer proactive monitoring, rapid issue resolution, and efficient network maintenance resulting in smoother business operations.
Partner with Total Technologies Group for Outsourced IT Excellence
Outsource IT Excellence Its Contracting Total Technologies Group for outsourced IT excellence can prove extremely advantageous for your Sydney-based business. As one of Sydney's premier solutions providers, Total Technologies Group delivers cost-effective, secure, and efficient IT solutions that allow your focus to remain solely on meeting core business objectives. From IT consulting, data backup/disaster recovery/cyber security support to data center design support – Total Technologies Group ensures your technology infrastructure supports business expansion!